Working with Schools
An important part of our work as a social circus is to provide educational visits to schools as Russells International Circus travels. As part of our 2022 tour we are offering some exciting educational programs to schools.  These special programs not only encourage students' interest in learning circus skills, history and traditions, but are often a first introduction to the magic of the circus!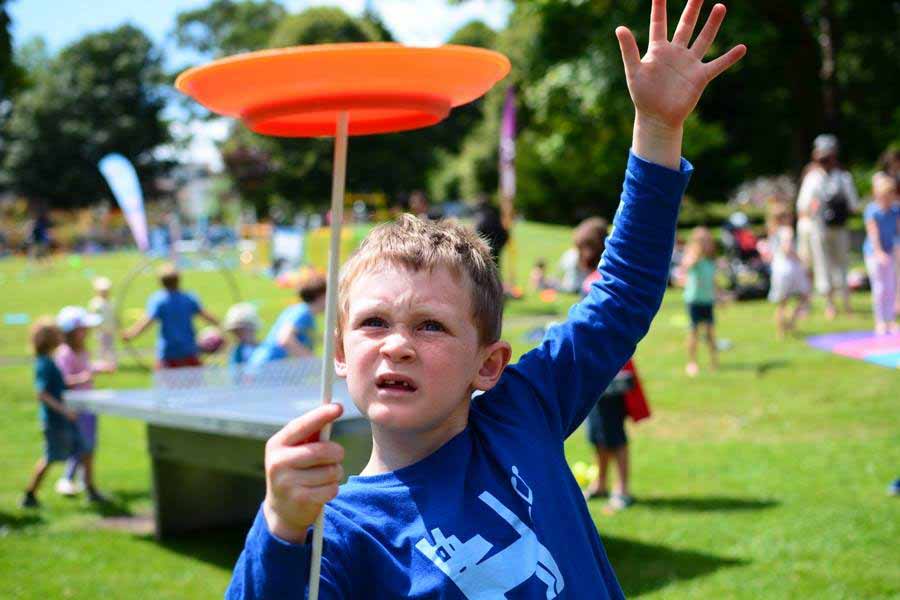 ---
Russells International Circus Schools Admissions Scheme
Your entire school can now experience the wonder and delight of the circus: smell the sawdust, see thrilling artists and hear electrifying music, all under our traditional theatre style big-top! Special bespoke performances can be arranged for up to 800 students, at the time of your choice and are suitable for all primary and Junior School children.  Tickets for these performances are offered at a greatly reduced cost of £6.00 per child, with teachers, teaching assistants and helpers attending the performance for free.  There is a minimum purchase of 200 tickets required and multiple schools are welcome to book a school performance together, in order to meet the minimum requirement.
For more information and to book a school performance please email: schools@russellscircus.co.uk
---
School Assemblies
Russells International Circus offer free school assembly performances in every town that we visit. These are a fantastic introduction to circus for children of all ages. The assemblies can be tailored for all age groups and generally last around 30 minutes. They include a demonstration of circus skills by some of our performers as well as a question and answer session where the pupils can ask our performers and questions they may have about what they do and circus life.
For more information and to book a school assembly please email: schools@russellscircus.co.uk
---